Welcome to Pinnacle Wellness Group
OUTPATIENT SUBOXONE CLINIC
in Port St Lucie, FL Providing
Suboxone | Vivitrol | Sublocade
Medical Cannabis Certification | Men's Health
Licensed by the Department of Children and Family Services for the State of Florida and accredited by the Council on Accreditation.
About Pinnacle Wellness Group
We specialize in medication-assisted treatment recovery for those suffering from opioid and alcohol addiction on the Treasure Coast.
You will receive an integrated delivery approach to your care which individualizes the utilization of medications such as Suboxone, Subutex, Sublocade, and Vivitrol. We encourages counseling and behavioral health services -which are an integral part of your healing process from addiction.
Patients are closely monitored through the complete process
Induction
Stabilization
and Maintenance.
Medication-Assisted Treatment (MAT)
has been found to reduce mortality and morbidity, decrease overdose deaths, reduce transmission of infectious diseases, increase treatment retention, improve social functioning, and reduce criminal activity. Our Suboxone doctors are highly trained and ready to help.
We are located in Port Saint Lucie, FL, here to provide all of your MAT and Suboxone provider needs.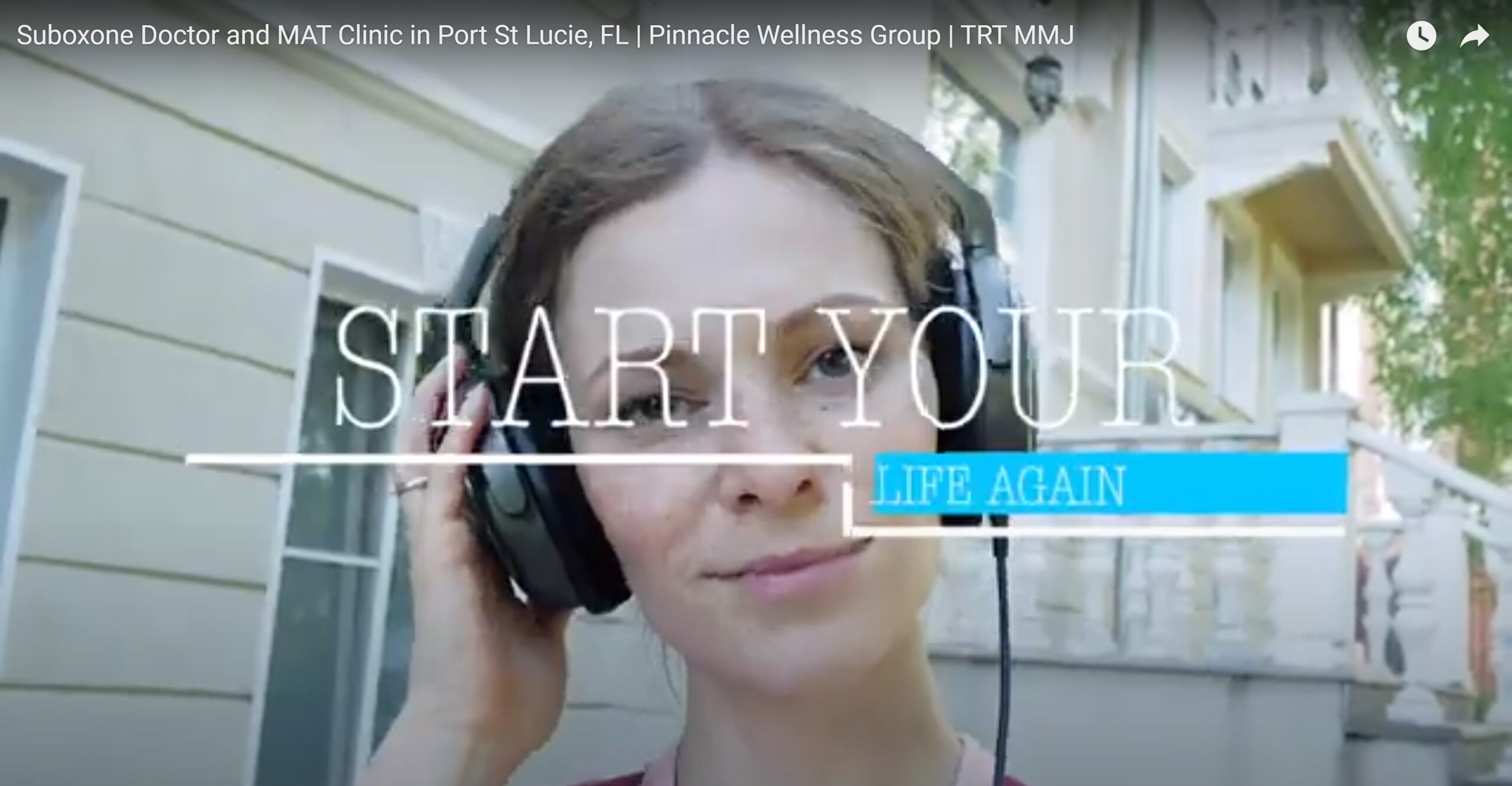 A MAT Clinic designed for you
When you are searching for a suboxone doctor "near me", look no further than the incredible staff at Pinnacle Wellness Group.
Pinnacle Wellness Group provides a customized Medication-Assisted Treatment plan that works with you to achieve the success you want.
Freedom from addiction is our #1 goal.